Hey, everyone! This post is long overdue (about two weeks, almost) and we're super excited to talk about two cool events we attended this August: the Indigo Book Preview and Frenzy Presents (HarperCollins Canada Preview!)
First up, let's talk about the Indigo Preview. It was held August 17 at Indigo Headquarters in Toronto. This was our first time ever going to Indigo HQ, so that was really exciting! We got there around 5:40, and the event was due to start at 6. We entered the room and signed in before grabbing some pizza and snacks!
Then, it was time to sit down and prepare for the presentation. On everyone's seats were I Read YA swag bags with awesome books and swag! (Some of which is pictured above; certain ARCs we took were also ones being offered around the room.)
We also got these Red Queen notebooks and Throne of Glass colouring sets on our tables!
We talked about some awesome upcoming reads, most notably EMPIRE OF STORMS and HEARTLESS, which were two faves from Indigo (and of course, the readers there, like us!)
During the break we talked to some of our bookish friends, like Dani and Adriyanna. Later, author EK Johnston came in to talk about her books: two of them were also at the event to get signed! (A THOUSAND NIGHTS and SPINDLE ARCs!)
The best part was probably the trivia giveaways … because, guys. We won my (Sarena's) most anticipated read of the year, A TORCH AGAINST THE NIGHT! (*Cue dancing*)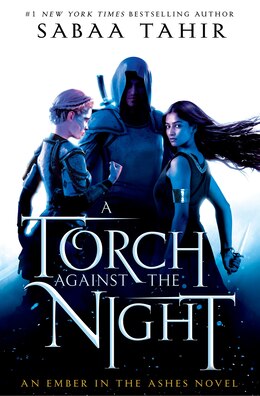 And let me tell you … that book is crazy good. And explosive.
Most of what we got is in the first picture of the post, including the RED QUEEN poster and a poster for The Thousandth Floor (not pictured). We also got extra TTF posters + Red Queen notebooks at the HCC Frenzy Presents event, which is a perfect segway into the 2nd event of that week!
I'll keep the Frenzy Presents recap to a minimum since this post is already really long–bear with us! If you haven't heard, HCC Frenzy is essentially the teen division of HarperCollins Canada (like Epic Reads is, but in the U.S.).
We entered the shiny HarperCollins office a bit late; the event started at 2, but the subway had stopped working at St. George station, so we had to walk the rest of the way (about 10 mins). Luckily we were there when the presentation began!
Above: GIRL MANS UP, and the TO-based author was here to talk to us and sign ARCs!
Here are the books / some of the swag we got: Do you see any you're excited about? (We really can't wait for REPLICA! Such a unique reading experience!)
Some other books we discussed that we're looking forward to: THE UPSIDE OF UNREQUITED, FROST LIKE NIGHT, QUEEN OF BLOOD, KING'S CAGE, CARVE THE MARK and more!!
Suman at HCCFrenzy was super nice–it was our first time meeting her–and we were so happy to have the opportunity to go to a publishing house. (This was our first time ever at a publishing house in Toronto!) We met some other amazing bloggers and booktubers, like Andreya from Little Yellow Bookshop and Jamie from Books and Ladders. Like we mentioned before, we have some duplicate swag, so look out for a GIVEAWAY! 😀
Thank you so much for reading this post–and to Indigo and HarperCollins Canada for the awesome events (and, of course, free books!). Until next time,
S&S