Summer is officially here and it's time for more reading! Even though we've technically already been on summer break for 2 months (university perks!), we've been super busy. This entire month was dedicated to editing, editing, editing. And that was just editing our own manuscript. We also launched an editing critique service last month, so that's been keeping us busy, too!
Which, of course, leads us to the point of this post. What did we read in June? Unfortunately, due to the amount of time spent editing, and attending lots of events (it's wedding season, y'all!), we didn't get much reading done. But we hope to get TONS of reading done for the rest of the summer. Here's what we did manage to read in June:
Sasha read 4 books: 
THE ROSE AND THE DAGGER by Renee Ahdieh (4.75/5*)
A COURT OF MIST AND FURY (5/5 glorious stars, review HERE)
THE GIRL FROM EVERYWHERE by Heidi Heilig (3.5/5*)
ZENITH by Sasha Alsberg and Lindsay Cummings
Sasha's favourite of the month: A COURT OF MIST AND FURY. (Seriously, go read it.) She also started THE WINNER'S KISS, and it's pretty awesome.
Sarena read 3 books: 
THE CROWN by Kiera Cass (4/5*)
ZENITH by Sasha Alsberg and Lindsay Cummings (5/5*)
TRAITOR ANGELS by Anne Blankman (4.5/5*)
Sarena's favourite of the month: ZENITH!
So, all in all, not the most fabulous of reading months, but we did read some pretty amazing books. Here's a look into what else we did this month!
We attended a wedding! Here's one of Sasha's "book looks" for THE STAR-TOUCHED QUEEN.
We also, as mentioned above, began editing our YA manuscript (again), and this time we finally feel like the book is where we want it to be. It's taken a long time to get here, but sometimes time is all you need when it comes to writing a good book! (P.S., it involves food).
We did a bunch of editing workshops and school presentations, too! (Yay, books!). And we began driving lessons. 😀
All in all, it's been a solid month. Here's what we're looking forward to in July:
HARRY POTTER AND THE CURSED CHILD by J.K. Rowling (July 31st, 2016) (!!!)
SHINY BROKEN PIECES by Sona Charaipotra and Dhonielle Clayton (July 12th, 2016)
THIS SAVAGE SONG by Victoria Schwab (July 5th, 2016)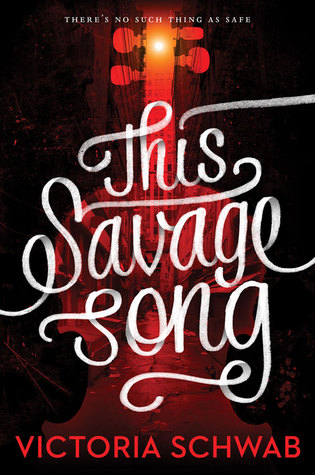 THE MERCILESS II: THE EXORCISM OF SOFIA FLORES (July 5th, 2016)
HOW TO HANG A WITCH by Adriana Mather (July 26th, 2016)
What books did you read in June? What's your most anticipated July release? Ours is definitely HARRY POTTER AND THE CURSED CHILD, closely followed by SHINY BROKEN PIECES. 🙂
Until next time, book nerds!
-S&S