Ever read a book and feel like you're supposed to be reading something else? Then you pick up *that book*, the one that draws you in and doesn't let you go, and all of a sudden you're a book polygamist.
But maybe you don't come back to that book you half-read. I mean, it was an accident, right? One book led to another, and to another…
And next thing you know, it's been years since you picked up that book. Years since you even started it.
Today we'll be talking about *said books*, because, well, they were accidentally DNF'd. We thought we would finish them, but we haven't. We're not saying these are on our DNF lists for good (the only one that has taken that prize spot for me right now is BREAKING DAWN), but we just … haven't finished these. For some we hope to, but for others… it might be time to grab a donation box.
---
PERFECT by Rachel Joyce. This, in fact, was the first ARC we ever received! We won a giveaway through Random House Canada on Twitter back in 2013, and voila, an ARC appeared at our doorstep (or rather, mailbox). The premise is intriguing, and yet… I haven't gone past page 84. Yes, my bookmark is still in that spot. I plan on finishing it, but have no idea when. It was actually the first book I ever encountered that features an OCD character. Here's a quick summary:
* in 1972, two seconds were added to time
* boy witnesses something life-changing
* nothing else is ever the same
*flips perspectives
DUN DUN DUNNNNN. Yeah. I need to finish this.
---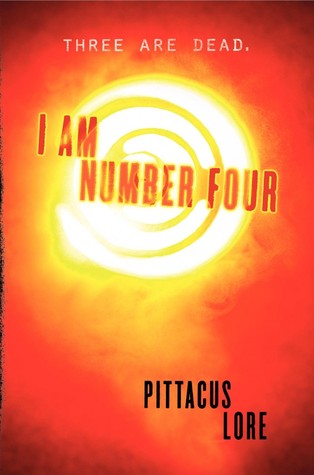 I AM NUMBER FOUR by Pittacus Lore. This was one I was really looking forward to; I actually bought it on vacation while in Florida in 2013. I started it that month, and planned on finishing it, because I was really enjoying it, but now I have no interest in finishing this book–or series. Even if I did finish it, I wouldn't bother reading the next ones. I'm sure they're pretty good, and considering I was really enjoying it says something, but over time my enjoyment and interest has waned, and once I heard the whole controversy around Full Fathom Five, I haven't picked it up since. I haven't gotten rid of it yet, though, so maybe I will read it one day, but right now, I don't have much interest. All I remember about this book is:
* aliens, aliens, aliens.
---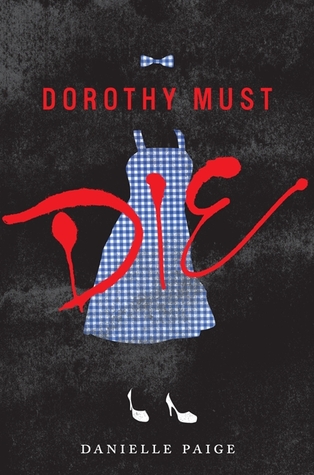 DOROTHY MUST DIE by Danielle Paige. Sarena actually read, finished, and enjoyed this one, but I started it over 2 years ago and haven't gotten past page 280 or so. It's not that I wanted to DNF it–I simply put it down because I was too busy, and now, years later, I still haven't picked it back up. I might in the future, but I think it would require me rereading the beginning. I wasn't a huge fan of it already (I found it to be slow in the middle), but Sarena did enjoy it, so I don't plan on DNFing it for good. Though I also don't plan on reading any of the future books. (I am, however, highly anticipating STEALING SNOW!) Quick summary:
* Wizard of Oz retelling
* Dorothy is now evil
* protag Amy Gumm must defeat evil Dorothy
---
This next one I'm pretty sad about, because I TRULY want to finish it, and the author is awesome. THE SECRET DIAMOND SISTERS was the first book I ever received via NetGalley, and though I started it, I unfortunately never finished it. I was reading it on my laptop, and that was perhaps the reason as to why I accidentally DNF'd. I DO plan on finishing this and perhaps binge-reading the whole series, as I have an ARC of book 2! And being Michelle Madow street team members, we would love to get around to finally finishing one of her books. Especially because she's super nice online and is a hybrid author (both self-pubbed and traditionally pubbed!). And I remember quite enjoying what I read so far, but every time I visit the bookstore or library I can never find it, or buy it. *sighs* Here's what it's about:
* girls find out father is a billionaire; move to Vegas
* craziness and fun adventures ensue
* great for fans of PLL, contemporary, and books with flipping POVs
---
There are a few others we've accidentally DNF'd, but the list would go on and on. Which books have you put down, and for what reason? I tend to accidentally put down ebooks, because I'm not a huge fan of those.
Let us know your answer in the comments below! Until next time,
-S&S