Somehow we're already one third through 2016. 1/3! Which means spring is in full bloom here, and we've finally finished our second year of university (!!!). *celebratory emoji here* April was exam month, so we didn't read much–or post much (sigh). But now that May is here, we're ready to get back into writing, reading, blogging, and doing everything we love to do!
Let's begin with the books we read in April, among the bustle of exam season.
WHAT DID WE READ?
Sasha read 4 books:
Lady Midnight by Cassandra Clare (5/5 stars)
Salt to the Sea by Ruta Sepetys (5/5 stars)
Feed by M.T. Anderson (this was a school read)
The Crown's Game by Evelyn Skye (5/5 stars — review to come)
Sarena read 4 books:
Rebel of the Sands by Alwyn Hamilton (4.5* — review to come)
A Study in Charlotte by Brittany Cavallaro (4*)
Feed by M.T. Anderson (also for school)
The Unexpected Everything by Morgan Matson(4.5* — review coming within the next few days)
WHAT DID WE ACCOMPLISH?
April, like we mentioned, was chock-full of exams. Exams, exams, exams. And trying to squeeze in reading time, of course. But we still did do some fun things this month!
In early April, we received awards for volunteering at our university's library
After we finished exams, we worked on a launch party for our writing club's first-ever magazine, SCRIBES SLATE, full of U of T students' poems and short stories (including a few of our own!)
I (Sasha) finally read my first 2016 debut, THE CROWN'S GAME, and I loved it so, so, so much (PashaPashaPashaPashaPasha).
We participated in #kidpit and #DVpit (Twitter pitch contests) which were all kinds of awesome.
WHAT DID WE POST?
We only posted three times in April (whaaaat?) and basically went on hiatus for almost two weeks (whaaaat? x2) but we blame exams. (Because exams are life-drainers.) So, here's what we did post in the month of April:
OUR FAVOURITE BOOKS OF THE MONTH?
Sasha's favourite read was SALT TO THE SEA by Ruta Sepetys. This one will make you finish your tissue box–or maybe all your tissue boxes. You should have extra just in case.
Sarena's favourite read is a tie between REBEL OF THE SANDS (fantasy for the win!) and THE UNEXPECTED EVERYTHING (which is everything you needed from Morgan Matson–ever).
And now it's time to delve into …
OUR MOST ANTICIPATED MAY 2016 RELEASES!
1. THE TRIALS OF APOLLO #1: THE HIDDEN ORACLE by Rick Riordan (May 3, 2o16). This is Sarena's most anticipated release **of the year** besides Rick's other book, THE HAMMER OF THOR, releasing in October. (Rick's going hardcore on the mythology these days.)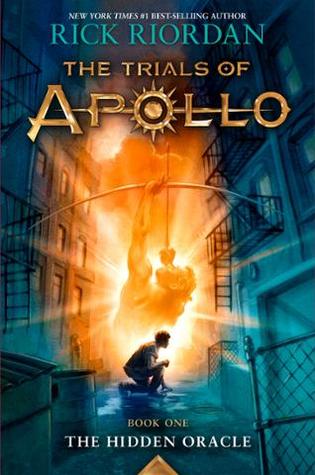 2. A COURT OF MIST AND FURY by Sarah J. Maas (May 3, 2016). This book is definitely on my highly-anticipated-of-2016 list after ACOTAR, which I read last September and reviewed here. (Can I just say Rhysand? Because Rhysand.)
3. THE UNEXPECTED EVERYTHING by Morgan Matson (May 3, 2016). An unexpectedly awesome contemporary read. Review coming soon!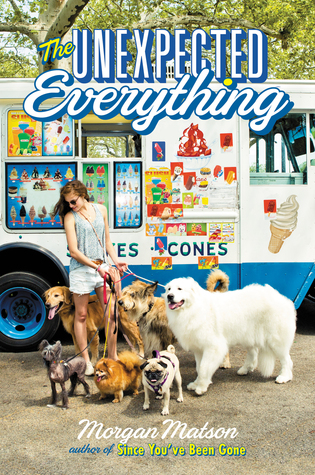 4. THE CROWN by Kiera Cass (May 3, 2016). THE SELECTION series isn't our favourite, but surprisingly, The Heir was pretty enjoyable. We reviewed it here. Check it out!
5. THE CROWN'S GAME by Evelyn Skye (May 17, 2016). Do I need to repeat how good this book was? Run to your local book store as soon as it releases–you're going to need it! And then you're going to need the sequel… *silently cries from afar*
6. RUINED by Amy Tintera (May 3). This one looks like lots of fun, and we both loved REBOOT!
Some other books releasing in May include THE LAST STAR by Rick Yancey, QUEEN OF HEARTS by Colleen Oakes, and OUTRUN THE MOON by Stacey Lee!
What are you looking forward to this month? Thanks for reading, and until next time,
-S&S