The library is a beautiful, special place. Thousands of books, worlds, adventures–and so much more. We personally love libraries. Ever since we were little, we've loved the feeling of going to the library, and still today, we love to pick up books.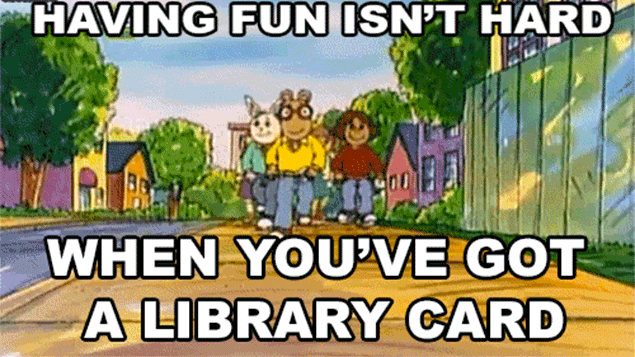 For the past little while, though, we've noticed that a lot of people don't use the library. And that's okay if you don't, but sometimes we hear that certain people… think libraries don't need to exist. And we think that is a HUGE problem. Here's the thing–libraries don't just house books. People need to use libraries for study space just as much as they need it for collection space (we would know; we volunteer at our university library). Personally, our favourite part of using libraries is, of course, the books. We love that we can get books for FREE. Even if it's just for a few weeks, even if we'd love to have the book on our shelves, some of our favourite books are ones we first read from the library (i.e., The Golden Compass, Catching Fire (which we eventually bought), Percy Jackson (which we now own), The Madman's Daughter, Shadow and Bone, Between Shades of Gray … the list goes on).
We think libraries are imperative to communities. Many people can't afford books–and even still, many people don't want to have to purchase books. We love to buy books, trust us, but there's also something so special about finding a worn book at the library… smelling its pages… digging into a world you might've never read otherwise. I (Sasha) have also read tons of Pretty Little Liars books from the library, and that's one of my favourite series.
Again, we understand why people DON'T use the library, but we think it's a pretty cool place. Plus, Sarena's first-ever dream job was to be a librarian. (I think it still is. 😉 )
Do you love to use your local library? Tell us the best books you've read from the library in the comments below!
-S&S