Hey, all! It's time for another BOOK BUZZ post! LOTS has happened over the past month, and we want to wrap up all the latest bookish news in one convenient post for YOU!
First, let's talk TV show news. You know that awesome book titled A DARKER SHADE OF MAGIC? (Maybe you've read my review in which I rave of its awesomeness.) Yeah, that's becoming a TV show. And the author, V.E. Schwab, is writing. the. pilot. This is gonna be awesome. 
In cover reveal news–well, there's been lots of YA cover reveals! Here are all the beautiful new books coming your way: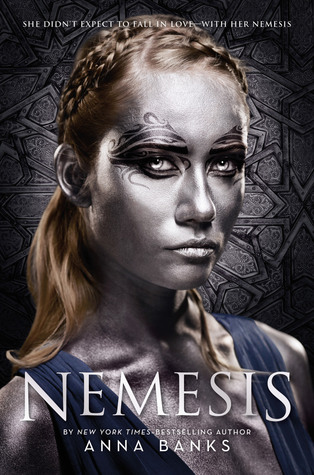 The paperback covers for these 2 2015 YA debuts came out, too!
It was also revealed that there will be a sequel to ARISTOTLE AND DANTE DISCOVER THE SECRETS OF THE UNIVERSE (whoa that title's long). It's called THERE WILL BE OTHER SUMMERS (not so much of a mouthful as the first 😉 ).
The day before the release of STARS ABOVE, Marissa Meyer announced–gasp–The Lunar Chronicles graphic novels. Iko will be the main character! (SO MUCH EXCITEMENT!)
The title for the 3rd and final book in the SNOW LIKE ASHES series was revealed: FROST LIKE NIGHT. (We can't wait for this one!)
The first poster for THE BFG movie came out too! (This is one of my favourite books, so I'm SUPER excited for the movie!)
There's also going to be a novella for WOLF BY WOLF titled IRON TO IRON. It releases March 8th, 2016!
Aaaand that's it! Do you know of any recent bookish news? Let us know in the comments below!
-S&S