Welcome back, readers! Today we're going to review an awesome middle grade historical novel from Simon & Schuster Canada's fall list. We were lucky enough to meet the author and get our ARC signed at the S&S preview party.
First, here's the synopsis and cover:
---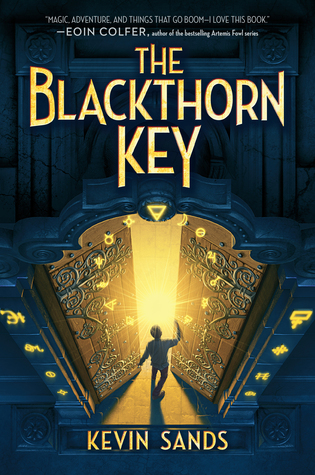 "Tell no one what I've given you."
Until he got that cryptic warning, Christopher Rowe was happy, learning how to solve complex codes and puzzles and creating powerful medicines, potions, and weapons as an apprentice to Master Benedict Blackthorn—with maybe an explosion or two along the way.
But when a mysterious cult begins to prey on London's apothecaries, the trail of murders grows closer and closer to Blackthorn's shop. With time running out, Christopher must use every skill he's learned to discover the key to a terrible secret with the power to tear the world apart.
---
Disclaimer: I received this book for review from Simon & Schuster Canada in exchange for my honest opinion. This has in no way impacted my final review of the book.
From the synopsis and cover alone, I was super excited for this book–esp. after our copy showed up in the mail! I decided to read this book for #ARCAugust, and I managed to flip through the whole thing in a day. (The text was nice and big, but I was also really enjoying it!)
I think what I enjoyed most about this book was the whole idea of using codes within codes. I love a good mystery, and especially one filled with humour. Christopher's best friend, Tom, always managed to provide comic relief in the darker aspects of the book.
To be honest, I was not expecting this book to have a "horror"/gruesome aspect. Sometimes I would read paragraphs that kind of made me question whether such descriptive text was really appropriate for kids. But I reminded myself that the book takes place in the 1600s, and a lot of what happened was … well, normal. And despite the murders, I was still drawn in by the mystery Master Benedict had woven.
I definitely loved when Christopher tried to decode whatever codes his master had created. I liked how he was a smart, self-reliant narrator, but still managed to keep his fun "kid" side to him, as well. The end of the book had a great twist, one neither of us saw coming. We were really happy with the way the book came to a close–the mysteries solved, bad guys revealed; we felt it ended just the way it should have.
And a fun side note: I like how the time period really came into play with the novel. It was carefully chosen and used by the author–the apothecaries, the idea of the earth being the centre of the universe (haha). We really liked those little tidbits of astronomy and how they also played into Master Benedict's mystery.
Overall, the setting, atmosphere, and characters were really great. I managed to gobble this up in a day and was not disappointed. Though I gave this a lower rating than my sister (3.75* to her 4.5*), we'll round this up to a 4* rating.
A fantastic, fun debut by Kevin Sands. And the author's a cool guy, too. 🙂
Have you read this book yet? It comes out September 1, 2015 from S&S Canada/Aladdin!
Until next time,
S&S