Hey, everyone! It's Sunday, meaning another SBPT post! Today we're meeting Nori, an awesome blogger who does everything from beta-reading to organizing bookish events like Bookitcon (which recently happened in NJ!). Let's welcome her to The Writing Duo! 😀
---
Hello everyone! My name is Nori and I am going to be sharing some of my favorite books that I had the pleasure of beta-reading. 🙂
https://www.goodreads.com/book/show/23162056-the-ugly-stepsister?from_search=true&search_version=service_impr
The Ugly Stepsister by Aya Ling
When Kat accidentally rips apart an old picture book, she's magically transported into the world of Cinderella–as Katriona, one of the ugly stepsisters! Life turns upside down now that she's a highborn lady and must learn how to survive the social season, including how to get through the door in a huge metal hoop skirt. To get back, she'll have to complete the story, right to the end of happily ever after. But the odds are huge: the other stepsister is drop-dead gorgeous, the fairy godmother is nowhere to be found, and the prince, despite being insanely hot, openly dislikes balls. Can she ever return to the modern world?
https://www.goodreads.com/book/show/25202630-fractured-immortal
Fractured Immortal by E.L. Wicker
After a terrifying vampire attack in 1810, Ilia Rose spent the next two centuries hunting Sol, the man responsible for turning her and her friends into vampires. When Ilia discovers he's run to the one place she's running from, she's forced to face her most painful memories back in her hometown, Bearwood. There, Ilia finds herself face to face with Nathaniel, an insanely hot vampire, and despite the evidence he's working for her enemy, Ilia can't fight her attraction to him, especially when he seems to show up whenever she needs him most.
But Nathaniel is keeping secrets and as they begin to unravel, instead of running away from him, Ilia finds herself falling for him. When his last secret is revealed Ilia's past comes together in a way she never imagined and she's left with only one option: trust Nathaniel to help her kill Sol, or risk relinquishing her new found strength thus causing catastrophic and devastating consequences for her and everyone she loves.
Ilia begins a gut-wrenching battle to save her life and the lives of her friends, a battle which not everyone will survive. A vampire tale like none other, love, pain, devastation and revenge, all weave together to create the first in a dark and unmissable new adult series.
Due to sexual content, this book is intended for readers age 17+
http://www.goodreads.com/book/show/22596411-daughter-of-gaia?from_search=true&search_version=service_impr
Daughter of Gaia by Amber Lynn
No one ever expected Mother Nature to purge her planet when the living conditions got to a certain point, but two hundred years after The Wrath, as it's commonly called, life goes on. Tali is one of the five-hundred million people living on earth, and she's what most would call a loner. After spending years keeping people at a distance, she's been able to perfect her anti-social tendencies.
Between going to class and fighting off unwanted affection from one of the most eligible bachelors around, Tali meets an intriguing newcomer and things get a little crazy when he turns out to be not as human as he pretends. Kidnapped by a man who grows gills when he's in the water, Tali learns there's a whole world out there that no one on the surface realizes, and life for her is never going to be the same.
Due to sexual content, this book is intended for readers age 17+
https://www.goodreads.com/book/show/20638547-merman-s-kiss?from_search=true&search_version=service_impr
Merman's Kiss by Dee. J. Stone
(Well, I beta-read the second book in this series)
He saved her. Now it's her turn to save him.
When Cassie Price wipes out surfing, she's rescued by a mysterious stranger with ocean blue eyes and golden hair. Before she can thank him, he disappears with a splash. The next morning she finds him unconscious on the beach. After bringing him to her house, she manages to wake him up. But the last thing she expects is for him to grow fins and a tail.
Merpeople. They exist. And this one is so captivating that Cassie is instantly drawn to him. Trusting guys has never been easy for her, but the more time she spends with the merman, the more her heart opens. With his inability to live on land for more than a few hours, Cassie questions whether they can ever have a future together. Being too invested, she can't bear to part with him. When his existence is threatened to be exposed, Cassie must decide if she's willing to let go of the only guy she's ever loved.
---
Thanks for coming by our blog, Nori! Here is her bio: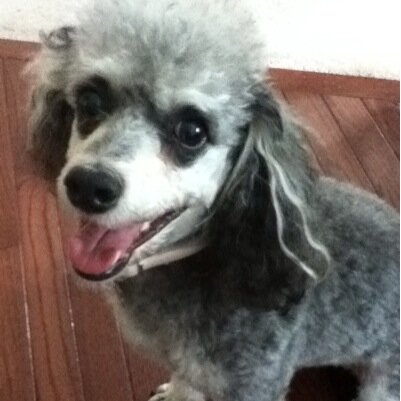 Nori is the blogger at 
www.readwritelove28.com
. She is obsessed with her dog, Ellie Mae, food, and books (of course), especially YA contemporary and fantasy. She is also a beta reader and offers developmental editing services on her blog. In addition, she is the founder of UBUbiz, and will be hosting Bookitcon, a charity book event in August 2015. You can find Nori online on Twitter, Instagram, Goodreads, Pinterest, and her blog.
~~~
Twitter: @ReadWriteLove28
Instagram: ReadWriteLove28
GoodReads: ReadWriteLove28
Pinterest: ReadWriteLove28
Polyvore: ReadWriteLove28
---
That's it for today! Come back next Sunday for our final SBPT post. (ahhh!) 🙂
-S&S