Welcome back! We've never done a "trailer reaction" before, so this is a first for our blog! But instead of making a video … we're showing you gifs that reflect our opinions! Let's get onto the reaction! (Watch the teaser trailer here before you see our reaction!)
So obviously before the trailer we were all like:
And then we start with these awesome shots of Finnick and Annie's wedding, and we can already tell this trailer is going to be good.
And then you see the Lionsgate sign and remember this will be the last Hunger Games movie…
And then Katniss and Prim hug and you just think of the end of the book…
Then Katniss says "Turn your weapons to the Capitol" and Katniss looks SO COOL and we get even more excited!
And then the screen says THIS NOVEMBER and you remember how far away it is.
AND THEN THAT BLACK THING CHASES AFTER THEM (I do not remember what that is from the book) AND WE'RE LIKE:
(Looks pretty epic though.)
And then the trailer ends off with Finnick saying "Welcome to the 76th Hunger Games" and IT WAS SO GOOD.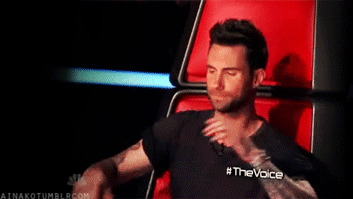 Overall, this trailer is awesome. We can't wait for the film to be released!
-S&S