Two books I really loved reading last year were Rush and Push by Eve Silver. I went into RUSH not sure what to expect; but being a major science fiction fan (and lover of aliens), this book really met my expectations!
Here's the official synopsis for RUSH and its cover: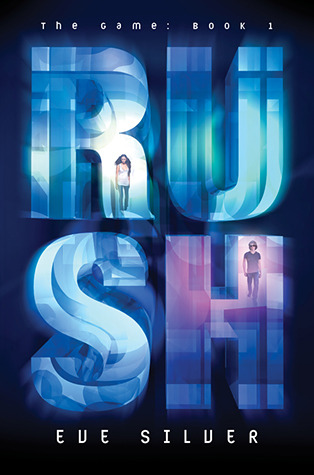 ---
So what's the game now? This, or the life I used to know?
When Miki Jones is pulled from her life, pulled through time and space into some kind of game — her carefully controlled life spirals into chaos.
In the game, she and a team of other teens are sent on missions to eliminate the Drau, terrifying and beautiful alien creatures. There are no practice runs, no training, and no way out. Miki has only the guidance of secretive but maddeningly attractive team leader Jackson Tate, who says the game isn't really a game, that what Miki and her new teammates do now determines their survival, and the survival of every other person on this planet. She laughs. He doesn't. And then the game takes a deadly and terrifying turn.
---
I was immediately drawn in by the cover when I first saw this book. Then I read the excerpt on the back of the hardcover and KNEW I had to read it! The main character, Miki, is very relatable to me. I loved her relationship with her friends and Jackson, the handsome but secretive leader of a team of teens trying to defeat these aliens in a "game." But is it really a game?
This book ended on a major cliffhanger (which I loved!) and I loved the slow but intense relationship between Miki and Jackson.
In the second book, I think Silver really amped up the series on all levels: writing, plot, and romance. We slowly start to learn more about the game and feel more connected to the characters–especially as we learn their vulnerabilities and secrets.
Here's the cover for PUSH (I think I like it more than RUSH!) plus the synopsis: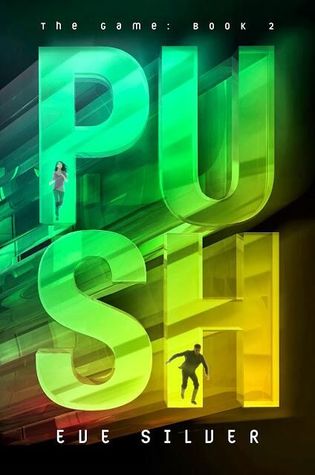 ---
It's either break the rules or die.
Miki Jones lives her life by her own strict set of rules, to keep control, to keep the gray fog of grief at bay. Then she's pulled into the Game, where she—and her team—will die unless she follows a new set of rules: those set by the mysterious Committee.
But rules don't mean answers, and without answers, it's hard to trust. People are dying. The rules are unraveling. And Miki knows she's being watched, uncertain if it's the Drau or someone—something—else. Forced to make impossible choices and battling to save those she loves, Miki begins to see the Committee in a glaring new light.
And then the Game crosses a new boundary, pushes harder into Miki's and her friends' lives, and there's nothing in the rules that can save them now.
Push is the sequel Rush fans will be screaming for.
---
PUSH was better than RUSH in my opinion. The author really delved into the characters' backstories, and Miki was pushed to her limits. Again, there was a major cliffhanger! (Book three, come faster!) And, if you haven't already seen it, the third book's cover is: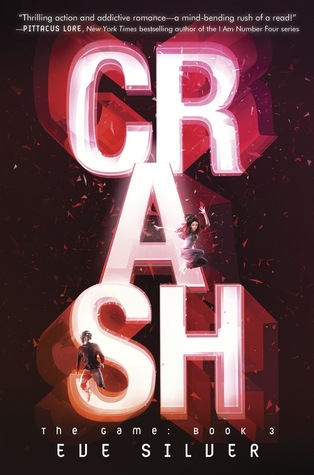 I won't post the synopsis (because spoilers!) but my excitement for this novel is through the roof! It's also really cool that Eve Silver is a local author. 😀
Rating:
4.5/5 for both!
Have you picked up these books yet? If you haven't (and love YA like us!) you should give them a try!
-S&S