If you haven't heard the buzz yet, The Perfectionists is Sara Shepard's newest duology. (She's written Pretty Little Liars, a 16 book series, so I don't think I trust the description "duology" just yet.)
And if you aren't aware, Waiting on Wednesday is a meme hosted by Jill at Breaking the Spine, where us bloggers share our most anticipated reads! THE GOOD GIRLS comes out June 2, 2015, and is the sequel to THE PERFECTIONISTS.
Here's the cover of the book which was recently revealed, plus the synopsis:
---
From Sara Shepard, author of the #1 New York Times bestselling Pretty Little Liars series, comes the shocking sequel to The Perfectionists—with an ending you'll have to read to believe!
Mackenzie, Ava, Caitlin, Julie, and Parker have done some not-so-perfect things. Even though they all talked about killing rich bully Nolan Hotchkiss, they didn't actually go through with it. It's just a coincidence that Nolan died in exactly the way they planned . . . right? Except Nolan wasn't the only one they fantasized about killing. When someone else they named dies, the girls wonder if they're being framed. Or are they about to become the killer's next targets?
---
Sounds awesome! Time for a fun question: do you prefer the cover of THE PERFECTIONISTS, or THE GOOD GIRLS?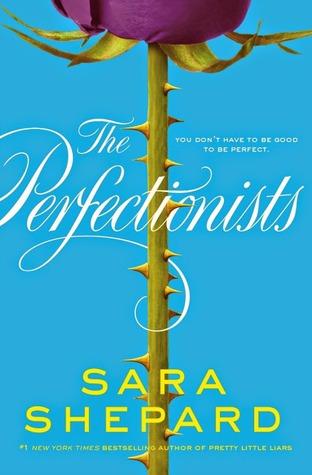 We both prefer THE GOOD GIRLS, though the brightness takes some getting used to. 😀
Have a great Wednesday,
S&S