Hey everyone! Sorry about not having posted in a while; with school, it's been tough! But nevertheless, we will definitely be catching up on posts during our winter break. But for now, how about we look at all the books we read in November and the awesome books releasing next month?
November Wrap Up:
Sarena read:
1. Sabriel by Garth Nix (5*)
2. The Jewel by Amy Ewing (4*)
3. The Balance Keepers by Lindsay Cummings (5*)
4. Mrs. Dalloway by Virginia Woolf (3*)
Sasha read:
1. Mockingjay by Suzanne Collins (2*)
(We also saw the movie and it was SO GOOD!)
2. The Perfectionists by Sara Shepard (5*)
3. Legend by Marie Lu (5*)
4. The Darkest Minds by Alexandra Bracken (5*)
And now, for the December releases!
1. Vicious by Sara Shepard (the 16th and final book in the PLL series)
2. This Shattered World by Amie Kaufman and Meagan Spooner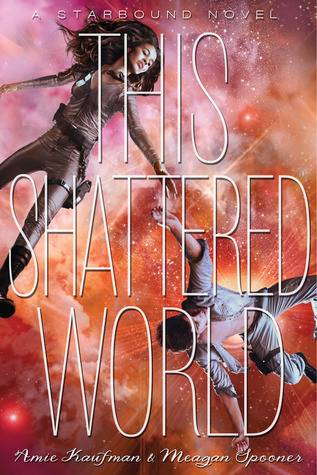 3. Gathering Darkness by Morgan Rhodes
4. Winter Falls by Nicole Maggi
And many more!
Which one are you most excited for? Sasha's most excited for Vicious by Sara Shepard! Comment your answer down below!
Hope everyone had a great weekend!
-S&S