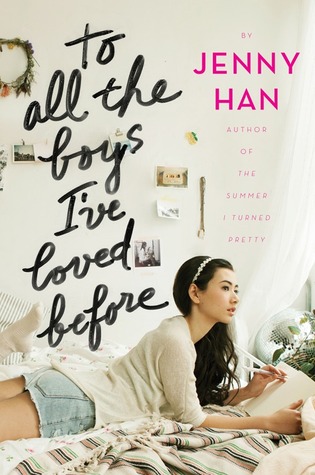 Welcome back! Today we're posting a review of To All the Boys I've Loved Before by Jenny Han. This is one of the few contemporary books we read this year and we both enjoyed it.
Now, we're not huge contemp fans so this book wasn't high on our list, but with all the hype we had to give it a read! It was a fun, light story that any teen could enjoy and/or possibly relate to.
Supposedly, contemp fans say that Han's other YA books are better, though we can't be the judge of that since we haven't read her other books (except Burn for Burn, which Sasha has read and liked!). Han thoughtfully wove together a story about love letters that blooms into so much more. The characters were handled well, though the ending left a lot to be desired (that could be good or bad, depending on the reader). Good thing it's a series!
Things started slow in the beginning, but began to pick up in the middle of the book and became quite interesting! I think contemporary fans looking for something light to read could find something special in Han's latest release.
Plus, we see some diversity with our half-Korean main character! Woot! 😀
This isn't high up on our "favourites" list, though we'll keep our eyes out for more Han books for comparison! 🙂
Overall we give it 4.25*
-S&S