Happy Sunday, bloggers! Today Sarena is reviewing THE DA VINCI CODE by Dan Brown: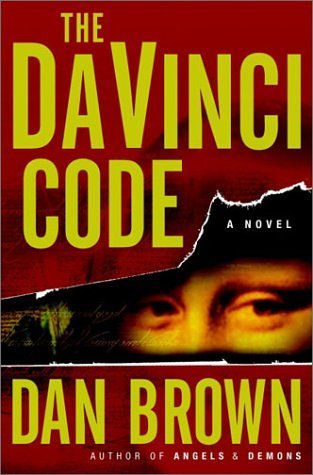 Rating: 4.5* (Rounded up to 5* on Goodreads).
I knew I was in for a spectacular mystery-thriller–and that's exactly what I got. This book was an engaging and fast-paced thriller that I could have easily finished in a day or two (which I was unable to do since I wasn't home most of this week). I definitely recommend it if you're looking for an interesting new perspective of Da Vinci's artwork and a ton of religious analysis of his/others' work.
If there was one thing I struggled with in this book, it was the writing style. In several reviews I've read about Brown's supposedly "horrific" writing. I don't believe his writing was bad–rather it was the way he went about writing the book. It had a slight "textbook" feeling. A lot of info-dumps were included in the book. I wasn't sure if it was just because the main character is a Harvard professor and symbologist. However, the book did have several rotating views, so I was skeptical if this was the case.
The rotating perspectives were useful and skillfully demonstrated to allow the reader to continue questioning each character's motives. Some great plot twists were included; hence why I rounded up my 4.5* rating.
Overall, a fantastic read for anyone seeking an epic mystery novel.
(Side note – I loved the inclusion of so many fantastic French monuments. I want to visit the Louvre this instant!)
Hope you enjoyed the review and pick this book up if you haven't already!
-S&S