Hello, everyone! Today we'll be posting the books we read in May and which books we're super excited for in June! 🙂
I (Sasha) read only two books in the month of May, but I enjoyed them both. 
1. ANIMAL FARM by George Orwell
2. THE WINNER'S CURSE by Marie Rutkoski
Sarena read five books in May: 
1. AND THE MOUNTAINS ECHOED by Khaled Hosseini
2 & 3. THE SELECTION + THE ELITE by Kiera Cass
4. ANIMAL FARM by George Orwell, which was shown above. 
5. And finally, 100 Cupboards by N.D. Wilson
Those are all the books we read last month! And now, on to the JUNE RELEASES!
We are so excited for a bunch of new books coming out this month. We'll be showing you the ones we will definitely be reading in June/ July, or others we've heard of that sound interesting. 
1. TOXIC by Sara Shepard. This is the 15th (yes, 15th) book in the Pretty Little Liars series. (Which is so good!) 
This book releases June 3rd, 2014 (today!). 
2 & 3. THE FEAR TRIALS by Lindsay Cummings. This is the prequel novella to her upcoming debut, THE MURDER COMPLEX, which we are also excited for this month. The Fear Trials comes out June 3, and The Murder Complex June 10. 
4. RUIN AND RISING by Leigh Bardugo. Though we haven't started this series, we are so excited for it! (It's a YA fantasy series.)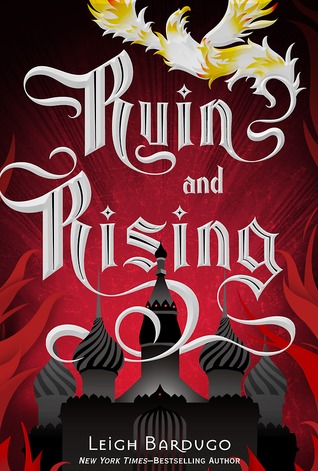 5. PUSH by Eve Silver. This is the fellow Canadian author's second YA novel in THE GAME series. The first book is called RUSH. 
This book releases June 10!
6. INLAND by Kat Rosenfield. 
This book releases June 12, 2014!
That's it for the June releases we're anticipating. What are you looking forward to this month? Let us know in the comments below!
Have a great rest of the week. 
-S&S